**UPDATE: Bulldog Legacy Plaza is completed, but we have more to do. Read the latest on the Bulldog Legacy Plaza or donate by clicking here.**
WE NEED YOUR HELP IN FULFILLING OUR DREAM OF A PLAZA ON THE NBHS CAMPUS THAT WILL RECOGNIZE CONTRIBUTORS AS WELL AS BEING A FOCAL POINT FOR OUR STUDENTS, ALUMNI AND FANS.
Our goal is to begin construction of the Bulldog Legacy Plaza at North Bend High School in 2020. A large cast bronze "Hesper the Bulldog" statue has been donated and now we need to raise the funds to develop the space into a beautifully landscaped area for social congregating, award ceremonies and recognition of donors.
This fundraising campaign will provide everyone the opportunity to leave a lasting, historical imprint on the school that continues to make an impact on many of our lives. Upon reaching the required modest amount to construct the Plaza, all additional funds raised will go to aid much-needed student programs administered by the North Bend School Foundation.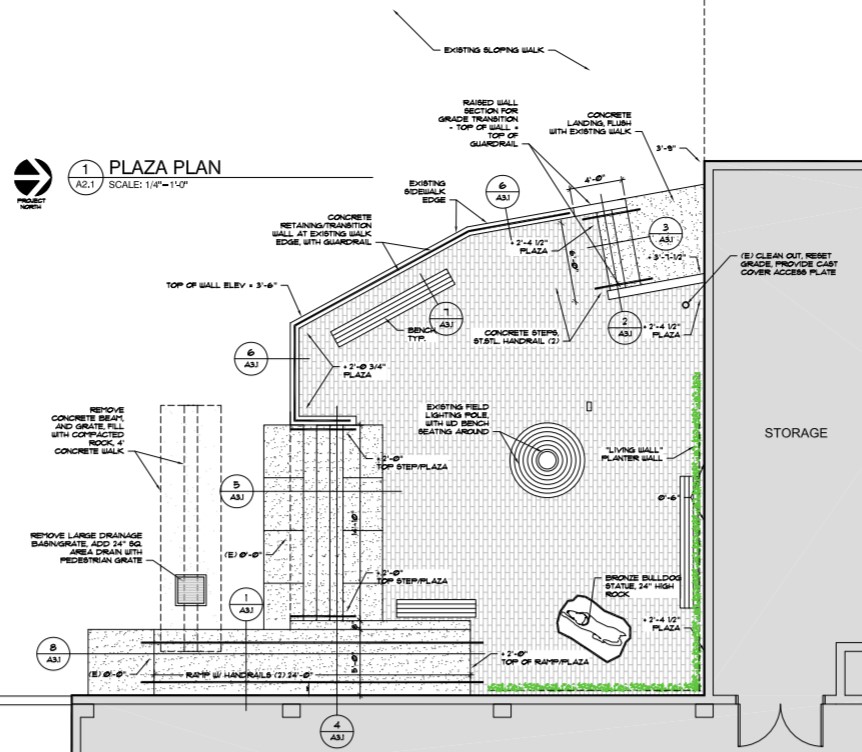 ---
The Committee thanks you for your consideration in donating to this very worthwhile endeavor. This project is being administered by the Committee for the Friends of Bulldog Legacy Plaza, a function of the North Bend School Foundation, a 501(c)(3) organization. Your donation may be tax deductible.
The Committee: Cordell Berge – Boyd Bjorkquist – Mike Forrester – Steve Greif – Mark Mattecheck – Ken Sandine
North Bend School Foundation – P.O. Box 333, North Bend, OR 97459 – EIN 26-1298799